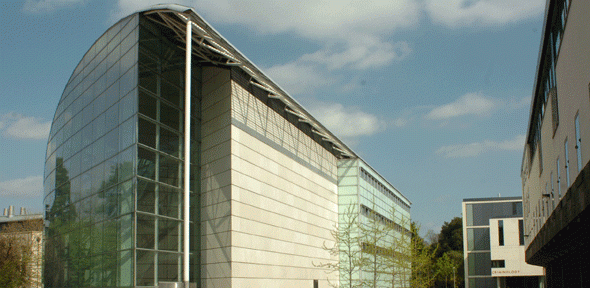 When Debbie Purdy, the right-to-die campaigner, died on 23 December, the media reminded us that, in 2009, she had "won a landmark ruling to clarify the law on assisted suicide". Barely mentioned was the manner of her death: self-starvation.
A slow and horrible way to die, chosen, presumably, as the only way in which, being completely helpless, she could end her life without involving others, who would risk being prosecuted for assisting suicide, or even murder.
So much good her "landmark victory" did for her, or for others in her unhappy state.
In many other countries, the law enables people in Debbie Purdy's condition to die in ways that are more humane. Among them is The Netherlands. But there, as in the UK, the law on assisted dying is controversial, and last year the Dutch government set up an official commission to look into it.
A member of this commission is the eminent Dutch criminal lawyer Professor Paul Mevis.
On Monday 26 January, at 5.30 p.m. in the Cambridge Law Faculty building on the Sidgwick Site he will give a public lecture to explain the current position in the Netherlands, the arguments surrounding it, and the proposals to amend it.
The lecture is open to the public – all are welcome – and it will be followed by a drinks reception.
The lecture is part of a series of talks on medico-legal topics sponsored by the University's Baron Ver Heyden de Lancey Fund.
It coincides with the creation, within the Law Faculty, of a new Centre for law, medicine and life sciences.
The creation of this new centre has been made possible by the generosity of two benefactors: the WYNG Foundation, and the Hatton Trust.
Both benefactors have strong links with Hong Kong, and the new Cambridge centre will work in parallel with a sister centre at Hong Kong University, the Centre for Medical Ethics and Law, which is organising a conference later this year on end-of-life issues.
Baron Cornelius Ver Heyden de Lancey (1889-1984) was a wealthy and public-spirited Dutchman who at different times in his life was a dentist, doctor, surgeon, barrister and art historian. In 1970 he created the De Lancey and De La Hanty Foundation, to promote studies in medico-legal topics.
The Foundation generously gave Cambridge the Ver Heyden de Lancey Fund, which since 1996 has funded occasional public lectures on medico-legal issues of current interest.
A public lecture in the Law Faculty next Monday will explore the current legal position on assisted suicide in the Netherlands in the light of the Debbie Purdy case.
The text in this work is licensed under a Creative Commons Licence. If you use this content on your site please link back to this page. For image rights, please see the credits associated with each individual image.