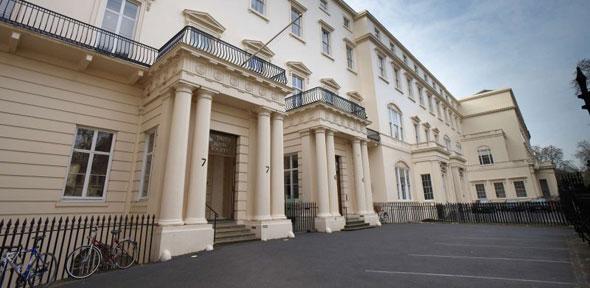 The Royal Society is a self-governing Fellowship of many of the world's most distinguished scientists drawn from all areas of science, engineering, and medicine. The Society's fundamental purpose is to recognise, promote, and support excellence in science and to encourage the development and use of science for the benefit of humanity.
Sir Paul Nurse, President of the Royal Society, said: "Science helps us to better understand ourselves and the natural world on which we depend. Building scientific knowledge helps us face some of the planet's biggest challenges such as food shortages, climate change and tackling disease.These scientists who have been elected to the Fellowship of the Royal Society have already contributed much to the scientific endeavour, whether that is in academia, industry or government."

List of Fellows elected today:
Professor Geoffrey Grimmett, Statistical Laboratory
Professor Richard Hills, Department of Physics
Dr Timothy Holland, Department of Earth Sciences
Professor Martin Johnson, Department of Physiology, Development and Neuroscience
Professor Vladimir Markovic, Department of Pure Mathematics and Mathematical Statistics
Professor Paul Midgley, Department of Materials Science and Metallurgy
Dr Karalyn Patterson, Department of Clinical Neurosciences
Professor Randy Read, Department of Haematology
Professor David Ron, Department of Clinical Biochemistry
Dr Julian Parkhill, Wellcome Trust Sanger Institute

https://royalsociety.org/about-us/fellowship/new-fellows-2014/
The Royal Society has today announced the election of its new Fellows, including ten Cambridge University academics, who join an eminent list of scientists, engineers and technologists from the UK and the Commonwealth. Past Fellows and Foreign Members have included Newton, Darwin and Einstein.

This work is licensed under a Creative Commons Licence. If you use this content on your site please link back to this page.