Students across the country received their A-level results on 10 August 2021, after another highly unusual year for everyone in education. Among them is the next intake of Cambridge undergraduates whose effort and determination has finally been rewarded. Here are just a few of them:
Tasnia Khan will study Law at Lucy Cavendish College after receiving 3A*s in English, Sociology and History at Oasis Academy Hadley in Enfield. 
Tasnia – pictured left with fellow Oasis Academy student Nana, who will study HSPS at Cambridge – said she decided to apply to Cambridge because of the small-group supervisions that give students the opportunity to explore their subject more deeply. "That really attracted me because I enjoy learning through discussion," she said. "And then of course there is Cambridge's overall academic excellence too! 
"I'm thrilled to be going to Cambridge, especially after such a bumpy year in terms of the pandemic and all those worries. This has been a distant dream but now it's a reality."
Bethany Baljak, a student at Gower College Swansea, is heading to Lucy Cavendish College to study Linguistics.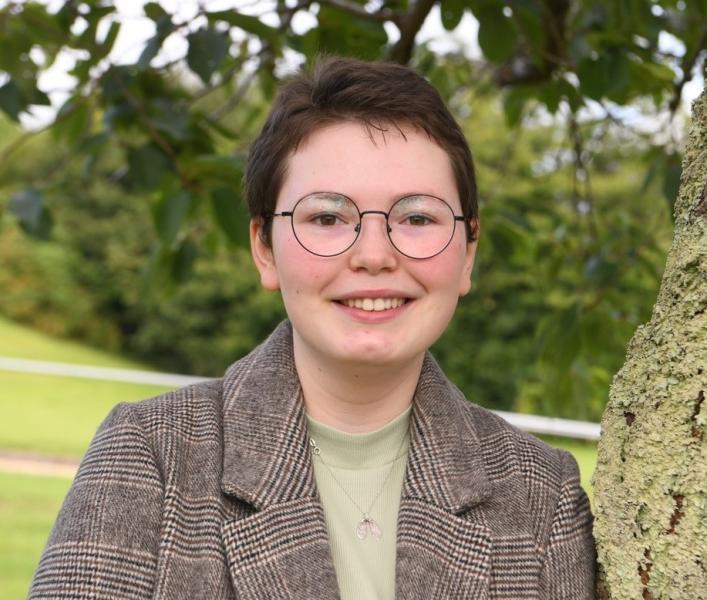 She said: "I'm very excited to head off to Cambridge and begin the course. With everything that has taken place over the past two years, it feels very satisfying to have concrete confirmation of the hard work that I and other students have put into our education during the pandemic. I'm grateful for all the support and encouragement Gower College Swansea has given me in my application process, and I feel ready to tackle my next year in Cambridge with confidence and enthusiasm."
Caleb Ebenezer from Dagenham is one of 55 students from Brampton Manor Academy in East London who will be attending Oxford or Cambridge this year. He achieved 2 A*s in Maths and Economics, and an A in Further Maths, and will be studying Economics at Lucy Cavendish College – which is this year admitting male students for the first time.
He said: "I'm very proud to be attending Cambridge. It was a tough two years but I'm thankful to all the support I've received from my family and friends. Looking forward to my next three years!"
Ben Roberts achieved 3 A*s grades at Chipping Sodbury School, Bristol, and will study Chemical Engineering at Christ's College. 
"Applying to Cambridge this year has given a lot of focus and structure to a tumultuous and unpredictable year through strong support and friendly correspondence," he said. "Though my studies have been much different than I'd hoped, continuing into Cambridge will no doubt continue to inspire me and help me achieve further academic excellence. I look forward to being there soon!"
Headteacher Katherine Turner said Ben's cohort had coped well despite "the numerous additional hurdles they have had to manage". She said: "Staff have worked tirelessly to support our young people and to ensure they have not been disadvantaged. It is a credit to all students and staff that their efforts and achievements have been acknowledged."
Jeneve Hines-Braham will study English at St Edmund's College as a mature student, after passing an Access to HE Diploma in English, Writing and Media at The Manchester College. She completed her International Baccalaureate several years ago before she decided to take a break from education, to travel and volunteer.
Jeneve said: "It all still feels slightly surreal. I spoke to St Edmund's very early on when I decided I wanted to return to education and was thinking about applying, and they were really helpful. And because of that I decided to carry on with the application process. I've always loved the arts and English is where my strength has always been. My mum always told me I was good enough to be at Cambridge, and I must always have had that at the back of my head!"
Rudi Konrath achieved 3A*s in Maths, Physics, and Further Maths at Lincoln UTC. He will arrive in Cambridge in October to study Engineering at Peterhouse.
"I'm a bit nervous, but excited as well," he said."I made the decision to apply to Cambridge during the first lockdown - I thought if I don't get in, I don't get in, but I spent the summer hoping that I'd get the grades I needed. My family are also delighted and we're hoping to come down in the next few weeks, stay in a hotel and have a good look around the city."
Principal of Lincoln UTC, John Morrison, said: "This has been a very difficult year for us all but particularly for Year 13 students who have endured disruption to their studies for the last two academic years. Therefore, we are particularly pleased that despite numerous challenges our students have achieved excellent and very well-deserved A-level results."
Ryan Hall from Gateshead, who achieved 4A*s in Physics, Chemistry, Maths, and Biology will study Natural Science at Emmanuel College.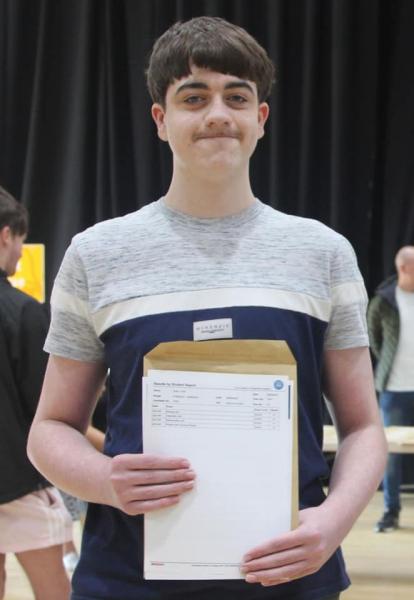 The Lord Lawson of Beamish Academy student said getting his results had been "surreal". He said: "Everything just seemed to stop, and there was a lot of crying from my family! 
"I don't know anyone who has studied at Cambridge; I applied because of the flexibility of the course. I'm looking forward to getting to Cambridge and getting involved with some of the Societies, which look really interesting and a good way to meet people."
A University spokesperson said: "The University of Cambridge would like to congratulate all those students who have met their offers today. In another year of exceptional challenges brought on by the COVID-19 pandemic, many have faced disruption to their studies. We're pleased to say that we're able to accommodate everyone who met the terms of their offer. Our diligent numbers management process was essential in avoiding the position of having to ask any students to defer or switch College. We're also able to use Adjustment, for selected widening participation students, for the third year in a row." 
Celebrating the success stories of students who are #GoingToCambridge.

The text in this work is licensed under a Creative Commons Attribution 4.0 International License. Images, including our videos, are Copyright ©University of Cambridge and licensors/contributors as identified.  All rights reserved. We make our image and video content available in a number of ways – as here, on our main website under its Terms and conditions, and on a range of channels including social media that permit your use and sharing of our content under their respective Terms.