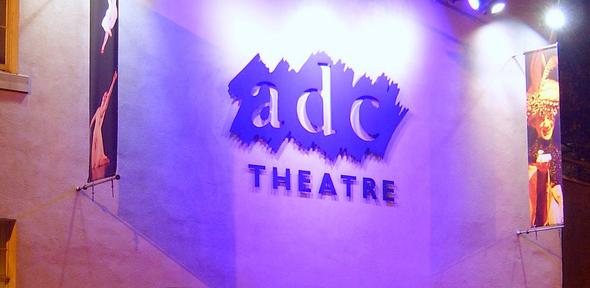 The renowned ADC theatre, known for alumni such as John Cleese, Sir Ian McKellen and Emma Thompson, will continue to build its reputation with a formidable term of amateur-run shows.
From one-man stand up, to Broadway classics, to a dark reimagining of classic children's tales, the ADC offers a wide range of shows in its upcoming programme of events.
In mid-January, audiences can watch as the cunning and unscrupulous anti-hero Richard III rises to power before losing the throne less than three years later. Other Machiavellian leaders can be seen in George Orwell's 1984, a depiction of a dystopian future where opposition is futile, dissent is a crime, and defiance means death.
For a lighter evening's entertainment, stand-up comes in the form of Pierre Novellie's Mighty Peter, Ben Pope's Cheese (And Other Things That There Are), and the self-titled act Phil Wang and Jonny Lennard. There is also this term's comedic highlight, the Footlights Spring Revue, this year called The History of Everything. Running at the beginning of March, it promises viewers a chronological odyssey through the history of the universe, from the Big Bang to the invention of the iPhone and everything in-between.
Musicals are well represented this term, with regular events such as the 24-hour musical and the Musical Theatre Bar Night being held alongside the Broadway favourites Guys and Dolls and Anything Goes. Another musical, of a different nature, is Into the Woods, a darkly enchanting journey woven out of the tales of Jack and the Beanstalk, Cinderella, Little Red Riding Hood and Rapunzel.
Other top shows include Pornography, described as 'a portrait of our own England seen through a kaleidoscope', The Other Line, an 'undomestic drama' examining female choice, and Blue Stockings, Jessica Swale's debut play following the 1896 female attendees of  Girton college, fighting for their right to education and graduation. Ted Hughes' 21st century translation of Eurides' Alcestis will also be performed, reflecting on timeless questions about morality, selfishness and politics.
Visit http://www.adctheatre.com/whats-on.aspx for more information, and to book tickets.
From Richard III to Guys and Dolls, the ADC theatre will play host to an eclectic mix of shows in the coming months

This work is licensed under a Creative Commons Licence. If you use this content on your site please link back to this page.