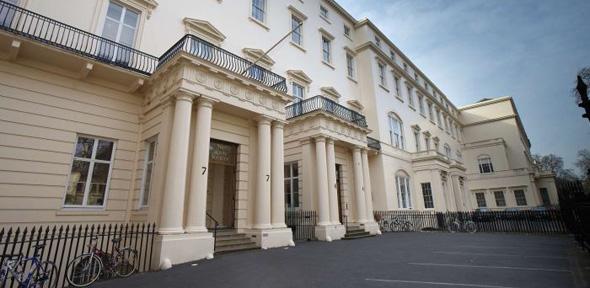 Fifty leading engineers from the UK and around the world have been elected as Fellows of the Royal Academy of Engineering in recognition of their outstanding and continuing contributions to the profession.
The 50 new Fellows will be formally admitted to the Academy at its AGM in London today, in addition to four International Fellows and one Honorary Fellow, who will add their expertise to the Fellowship of nearly 1,600 world-leading engineers from both industry and academia.
The three Cambridge researchers announced today as new Fellows are Professor Judith Driscoll from the Department of Materials Science & Metallurgy, Professor Andy Neely, Pro-Vice-Chancellor for Enterprise and Business Relations and former Head of the Institute of Manufacturing (IfM), and Professor Robin Langley from the Department of Engineering. 
Professor Judith Driscoll has made many technologically important contributions. She was recently awarded the Royal Academy of Engineering Armourers and Brasiers Prize for innovating nano-structured superconducting thin films. This integrates concepts from several disciplines (including composite theory and electronic engineering) and all superconductor wire manufacturers now use the pinning methodologies she developed. Some also use a liquid assisted processing methodology she initiated, which enables faster and more cost-effective wire production. Applications include generators, motors, energy storage and high-field magnets. Other important advances include developments in magnetics, ionics and ferroelectrics.  
Professor Andy Neely is widely recognised for his work on the design and deployment of manufacturing performance indicators, as well as the servitisation of manufacturing – the tendency for manufacturing firms to sell services and solutions rather than products. He is founding director of the Cambridge Service Alliance and leads the Centre for Digital Built Britain.
Professor Robin Langley is distinguished for his work in acoustics and mechanical vibration to elucidate the complex dynamics of aerospace, automotive, offshore and marine structures. He has made preeminent contributions to statistical methods of vibration theory and his methods and software are widely used by practitioners in this field. He has held a range of senior leadership roles in the academic sector, promoting research and education in engineering and supporting the career development of his academic colleagues. 
Professor Dame Ann Dowling OM DBE FREng FRS, President of the Royal Academy of Engineering, said: "I am delighted to welcome all our new Fellows to the Academy - together they epitomise the very best of UK engineering. Representing the country's most innovative and creative minds from both academia and industry, the achievements of our new Fellows highlight the critical role engineering has in addressing major societal challenges and ensuring our readiness for the future. We are very much looking forward to working with them as we continue to fulfil our vision of engineering at the heart of a sustainable and prosperous society."  
Three Cambridge researchers are among the new Fellows announced today by the Royal Academy of Engineering, in recognition of their outstanding contributions. 

The text in this work is licensed under a Creative Commons Attribution 4.0 International License. Images, including our videos, are Copyright ©University of Cambridge and licensors/contributors as identified.  All rights reserved. We make our image and video content available in a number of ways – as here, on our main website under its Terms and conditions, and on a range of channels including social media that permit your use and sharing of our content under their respective Terms.